Spring returned, fresh starts for everything. At 17:30 pm on March 13, 2021, the 2020 Timeyaa Outstanding Team and Individual Award Ceremony was grandly held in Shenzhen Haosheng Garden Hotel. This is a grand ceremony to witness the glory, and it is also the clarion call for the start of 2021.
In the extraordinary year of 2020, in the face of the challenges of the epidemic and the ups and downs of the market, all employees of Timeyaa have walked hand in hand to help each other, and a group of excellent teams and wise and hard-working individuals have emerged. Behind every honor is the dedication to the goal and the enthusiasm for the profession.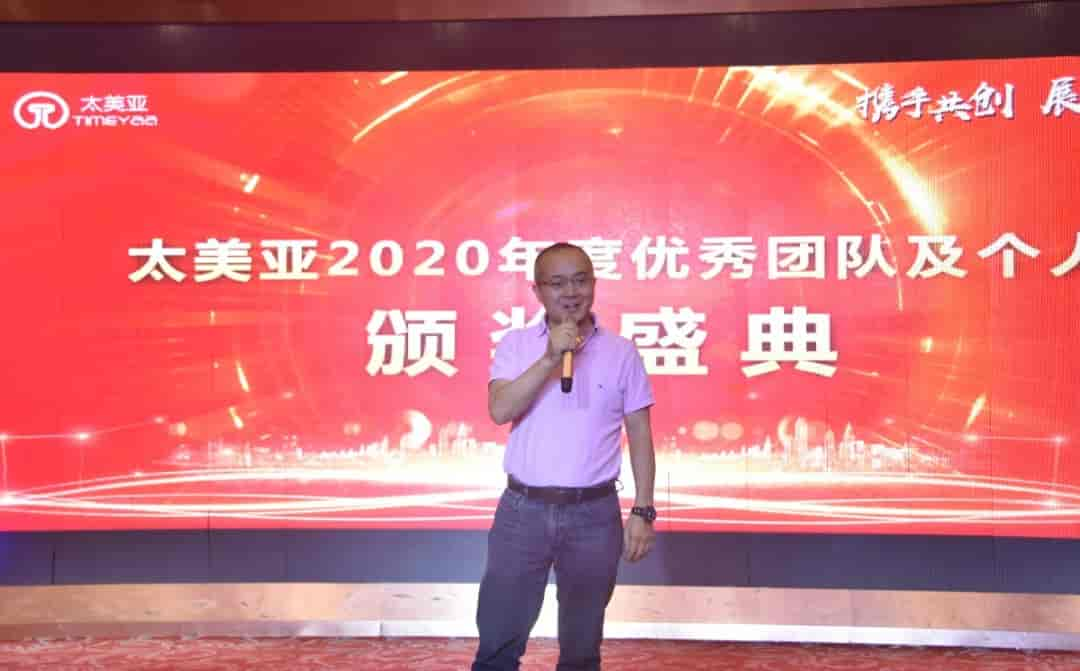 The general manager, Mr. Shou, delivered a speech. He first expressed his heartfelt thanks to the partners, friends from all walks of life and all Timeyaa employees; under the huge impact of the COVID-19 epidemic, Timeyaa people faced the challenge and achieved a new record in sales and profitability in 2020. The chief executive pointed out that under the complex market conditions in 2020, Timeyaa could not achieve this achievement without the hard work of all employees.
The ceremony awarded the "New Talent Award", "Excellent Employee Award", "Service Star Award", "Excellent Mentor Award", "Sales Champion Award", "Excellent Manager", "Management Dedication Award","Loyal Service Award", "Team Contribution Award" etc., the company issued exquisite commemorative trophies and cash rewards to the winners.
The company also issued customized gold bar awards to employees who have served for five years, highly recognized their professionalism and contributions to the company, and actively encouraged more employees to join in and grow with the company!
The award-winning representatives expressed their gratitude to the company and their confidence in the future of work in their speeches. Mr. Shou expressed warm congratulations to the award-winning employees, encouraged everyone to cherish honor, guard against arrogance and impatience, and called on all employees to follow the example of outstanding employees, work hard and strive for success.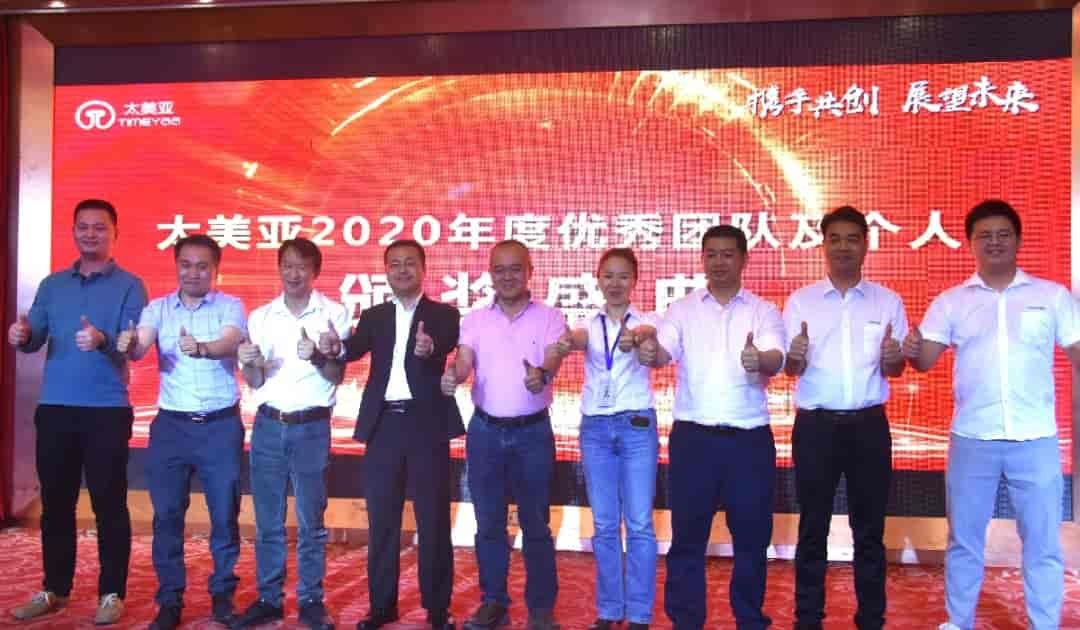 The old year has shown a thousand brocades, and the new year will make a hundred feet. Timeyaa people adhere to the enterprise spirit of " Strive to forge ahead and pursue excellence ", and they have overcome difficulties one after another and climbed one peak after another. In 2021, all Timeyaa people will be high-spirited and move forward, and play a more brilliant Timeyaa chapter!